Hey everyone! So, as promised, here is a list of book news that I missed during my absence. Meaning I need somewhere to freak out and fangirl over. Feel free to join me as I look at everything!





First up: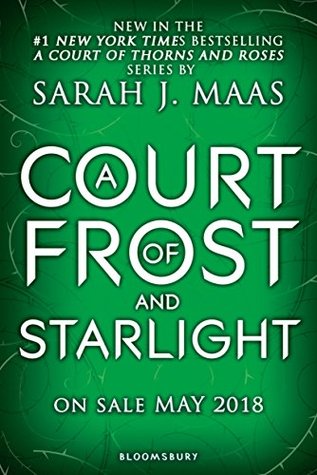 OH MY GOD OKAY CALM DOWN THE BOOK HAS A TITLE AND A SYNOPSIS AND EVERYTHING IS TOTALLY FINE AND I'M NOT FREAKING OUT IN THE SLIGHTEST. Nope. Not me. Not freaking out. It's not like Feyre and Rhysand are my #1 ship. It's not like every time I read ACOMAF, I am literally a ball of squeals and book feels as Feyre and Rhysand interact. It's not like every time I read ACOWAR I want to high-five all my books when Rhysand and Feyre do epic things together. It's not like I'm in love with those two. Absolutely not.



So it's with great calmness that I remind everyone of the synopsis that was released. Thank you, Goodreads.
Narrated by Feyre and Rhysand, this story bridges the events in
A Court of Wings and Ruin
and the upcoming spinoff novels.
Feyre, Rhys, and their close-knit circle of friends are still busy rebuilding the Night Court and the vastly-changed world beyond. But Winter Solstice is finally near, and with it, a hard-earned reprieve. Yet even the festive atmosphere can't keep the shadows of the past from looming. As Feyre navigates her first Winter Solstice as High Lady, she finds that those dearest to her have more wounds than she anticipated—scars that will have far-reaching impact on the future of their Court.
So. I think I've kept most of my composure intact. That's about all I can do. Onto my endless prattling and questions and theories ;)
The Winter Court!!! I am 75% sure (okay, so that's not positive, but cut me some slack) that we're going to be making a trip to the Winter Court for the Winter Solstice! Which means a few things: 1. Tension (it wouldn't be fun without it though) 2. Viviane + Mor = awesomeness! They are two friends that I love reading about. Both do not take no for an answer, refuse to ever be left behind or left out, and have the deadly skills to live up to their sass! I'm hoping we'll get some kind of proper conclusion for Mor here. Also, I am not complaining about more Feyre + Rhysand narratives or time, because SHIP SHIP SHIP.





Though I'm going to admit, it's only 256 pages...which isn't nearly enough to satisfy me. I mean, I know it's a novella and as far as novellas go, 256 is pretty long...BUT STILL. More Feyre! More Rhysand! More more more! And fast! Argh, my poor heart can't take all this waiting around... Gotta hold out until May 1st and then another year for the next novel...





Okay, second (even more belated but no less exciting) news I missed and wish to address:
WHHHHOOOOAAAAA. The cover came out! This is the last book to Cassandra Clare's The Dark Artifices series. I admit, I still haven't read The Lord of Shadows yet... The book actually is sitting in my room, but I haven't been able to pull it out to read yet. Soon! Soon! It doesn't help that this book doesn't come out until December, so I keep thinking I have plenty of time to read it. Hmm. Anyway! The book cover! Is! GORGEOUS! I'm pretty sure we all know who is on it...which doesn't quite bode well for our protagonists. But that's okay, I'm sure they'll be able to figure it out ;) I'm not going to put a synopsis on because I was told it has spoilers for the second book (which I haven't read), but to read it, go to its Goodreads page!



Third (more old news, but I'm excited and didn't know it was a thing, so I'm making it a thing now):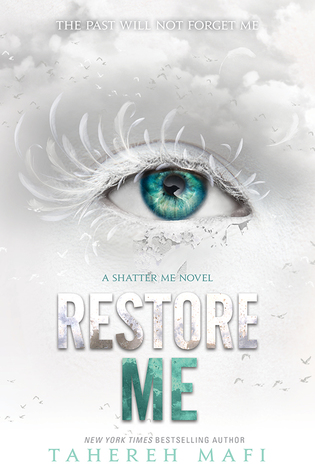 So this book has been teased ENDLESSLY and I am now (finally) seeing the cover! And ohmigosh it's so pretty! I love the white and that aqua-green theme going on. I am so ready to read another Tahereh Mafi book! It's a sequel series to her original Shatter Me series (I know, another sequel series), but given how abrupt the final one was, I'm itching to read this one! Especially since I love how poetic Mafi's writing style is and the overall format of the book.

Ahhhh, there's this one line in

Ignite Me

that I absolutely love. I can't wait to read my next favourite line from her! And it comes out March 6th, which is SUPER CLOSE!!! I'm not posting its synopsis because it's a spoiler for the first three books, so go check out it's

Goodreads page

yourself ;)





Fourth:
GUYS. This is the movie adaption to Simon VS the Homo Sapien's Agenda by Becky Albertali. It is a phenomenal book (to read my review go here, but heads up the formatting may be a bit weird since I reformatted my blog a while ago), and the author is the sweetest person in the world (did I mention I met the author last year? She. Is. AMAZING)! The first trailer came out, and my god I cannot wait to go see it. The actors aren't quite who I envisioned the characters to be, but I'm willing to give them a chance because it's the story that counts the most, not their physical appearance. I can't wait to watch my all-time favourite contemporary book be on the big screen <3



Aaaaand I think that's about all the major things I think I missed. What else didn't I get to that I should know about? What new books by authors were announced? What covers came out of some super anticipated books? Tell me in the comments!





See you guys around, and happy reading!